Will Facebook users get compensated because their privacy has been violated?
That question is being considered by the Amsterdam District Court on Tuesday morning. The substantive hearing is finally going ahead, despite attempts by Facebook to put the brakes on the case.

According to the Consumentenbond and Data Privacy Stichting (DPS), Facebook collected private data from its users and their Facebook friends for years. These were then shared with other parties without consent.

That is why the two parties have joined forces to file a claim against Facebook. "Facebook collects more information than users voluntarily provide," said the Consumentenbond. "That is not allowed without consent"
This includes information such as gender, religion, sexual orientation and photos. That data can be shared with advertisers to show personalized ads. The Dutch Dataprivacy Authority Autoriteit Persoonsgegevens previously ruled that Facebook processed data without the knowledge or consent of senders. Information about Facebook's methods was also hard to find.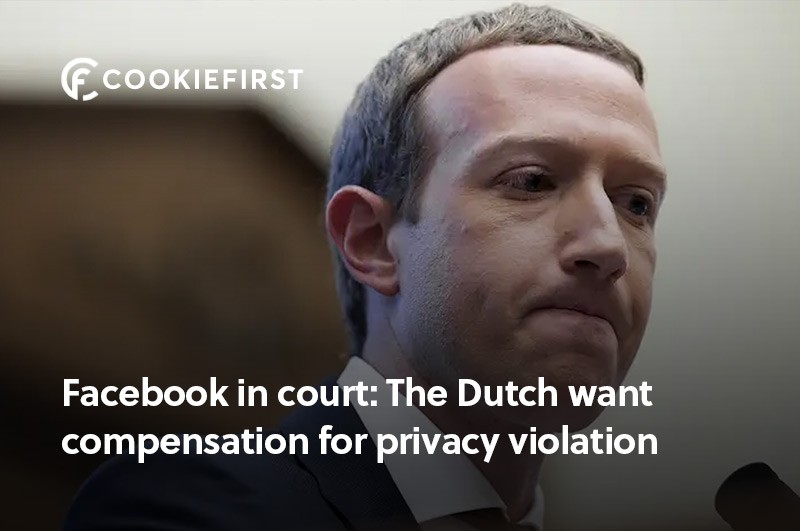 'Users were in fact paying with their data'
The Consumentenbond (Consumers Union) and the DPS believe that Facebook misled its users. The platform allegedly told its users that use would always be free, "while users in fact paid with their data."
All users in the Netherlands should therefore be compensated, the parties believe. Through a special page, people could sign up to support the action. By mid-2021, at least 185,000 duped people had signed up. The Consumentenbond could not tell for this article how many registrations have been added since then.
It is not known whether Facebook users will actually be compensated. And if so: how high that amount should be. The Consumentenbond previously mentioned that Facebook must come up with a settlement that "provides sufficient compensation for what the platform has done wrong."
Case was postponed due to objections from Meta
The lawsuit started in April 2021, but was not heard substantively at the time. That's because Facebook filed objections. According to the company, the case might have to take place in Ireland because that is where its headquarters are located.
Last July, the court ruled that the case could simply proceed in the Netherlands. According to the judge, Facebook's objections were unfounded.
Mark Zuckerberg's company has said it will continue to defend itself against the allegations. Meta says it takes users' privacy very seriously. It also said changes have since been made to make privacy settings more discoverable.
The substantive hearing took place Tuesday morning. It is not known when a court ruling will follow.
CookieFirst
Get consent before loading third party tracking scripts
CookieFirst aims to make ePrivacy and GDPR compliance easy and quick to implement. The CookieFirst platform offers third-party script and consent management, statistics, periodic cookie scans, automated cookie declaration, banner customization, multiple language options, and more. Avoid large fines and get consent before loading third-party tracking scripts — try CookieFirst!