Consent Management Platform
Cookie banner for your website
Quickly compliant with the GDPR, ePR and CCPA
Completely customizable Cookie Banner
Consent Management Platform
Manage your third-party scripts in your own portal
Start collecting Cookie Consent
View graphs and stats of your visitor's consents
Start Free Trial
View Pricing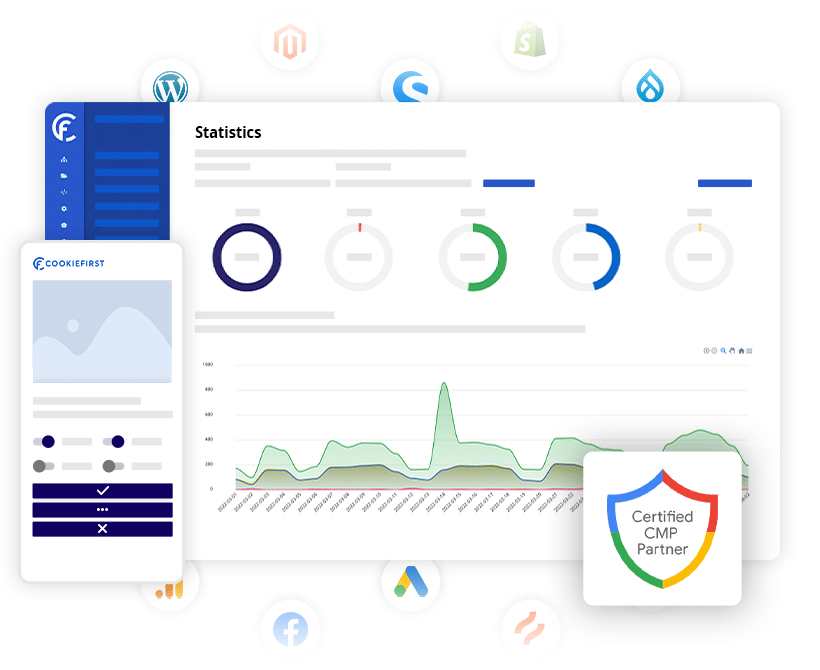 Aquire 
consent

 with our consent management platform before you load third-party tracking scripts
Google Consent Mode
CookieFirst integrates with Google Consent Mode. Read about it in our article on Google Consent Mode
Cookie consent
Custom cookie consent for your website. Be quickly and fully compliant with the ePrivacy Regulation, GDPR and CCPA.
Monitor consents
With our platform you can monitor and analyze your visitor's consents for third-party scripts.
Consent management platform
Easily manage and block your third-party scripts and cookies (before consent) with the CookieFirst Consent Manager.
Quick and easy implementation
Just replace all your third-party scripts with our single code snippet or install a plugin.
Granular opt-in
Your website visitors can give consent by changing their preferences with a granular op-tin on the settings panel.
Consents log / audit trail
All consents are logged and consent trails are kept in an encrypted and anonymised database.
Consent Management Platform | Take a 2 week free trial
Take a 2 week free trial for our paid plans or create a free account …
Create an account
View our plans
With our consent management platform you are GDPR, ePR and CCPA compliant in minutes…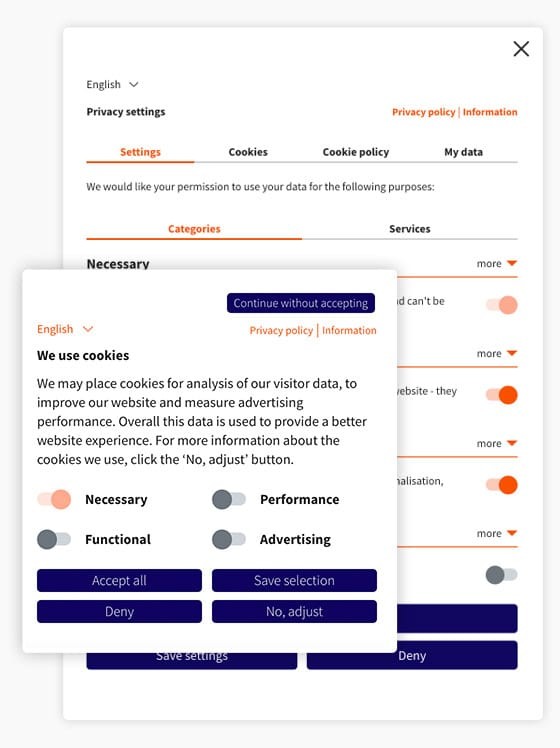 Are your an agency, webdesigner or another reseller?
Earn 30% commission, take a look at our
reseller model

 or contact us for numbers larger than 500 clients
Calculate your revenue
Agencies / Resellers
Are you an agency, hosting company or another potential reseller? We also offer Reseller plans. You can offer our Consent Management Platform (CMP cookies) to your customers and use your own pricing. The more sites you connect to your reseller plan the more you earn on a monthly basis. Curious?
Calculate your revenue