South Korea fined Google parent company Alphabet and Facebook parent company Meta tens of millions of euros Wednesday. The companies allegedly violated the country's privacy laws.
The Personal Information Protection Commission (PIPC) fined Google 69.2 billion won (nearly 50 million euros). Meta was fined 30.8 million won (over 22 million euros).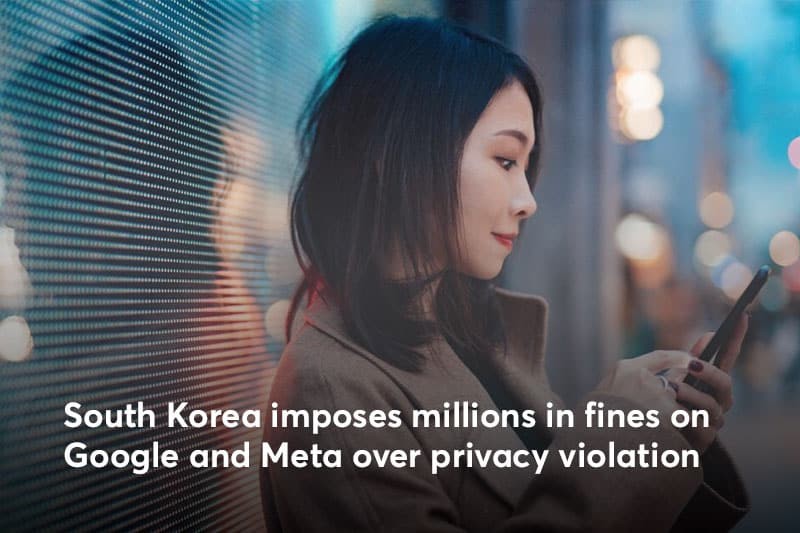 According to the PIPC, both companies did not clearly inform users of their services about how they collect and analyze their data. The platforms look at what their users are interested in in order to provide personalized ads.
Commenting to Reuters news agency, an Alphabet spokesman expressed disagreement with the PIPC's findings. "We will review the full written decision once it is shared with us," he said.
Meta said it is convinced that the company deals with users in a manner that complies with South Korean law. "We disagree with the commission to such an extent that we are open to all options, including appealing the fine," said a spokesperson.
CookieFirst
Get consent before loading third party tracking scripts
CookieFirst aims to make ePrivacy and GDPR compliance easy and quick to implement. The CookieFirst platform offers third-party script and consent management, statistics, periodic cookie scans, automated cookie declaration, banner customization, multiple language options, and more. Avoid large fines and get consent before loading third-party tracking scripts — try CookieFirst!