European privacy watchdogs want ban on tracking people online, for example by using tracking cookies
Online advertising based on tracking people with tracking cookies, for example, should be banned. And the profiling of children should be prohibited as well. This is what the European privacy supervisors, united in the European Data Protection Board (EDPB), write in a statement to the European Commission.
The EDPB wrote this statement because new European laws are in the making. These include the Digital Services Act (DSA), the Digital Markets Act (DMA), the Data Governance Act (DGA) and the Artificial Intelligence Regulation (AIR).
The EDPB points out that the bills are flawed on three counts. First, these laws do not sufficiently protect the rights of citizens.
Also, the bills contradict existing laws, such as the General Data Protection Regulation (GDPR), on some points.
Finally, the oversight of these bills is not well organized. Thus, the laws do not sufficiently protect personal data of Europeans and are not effective enough.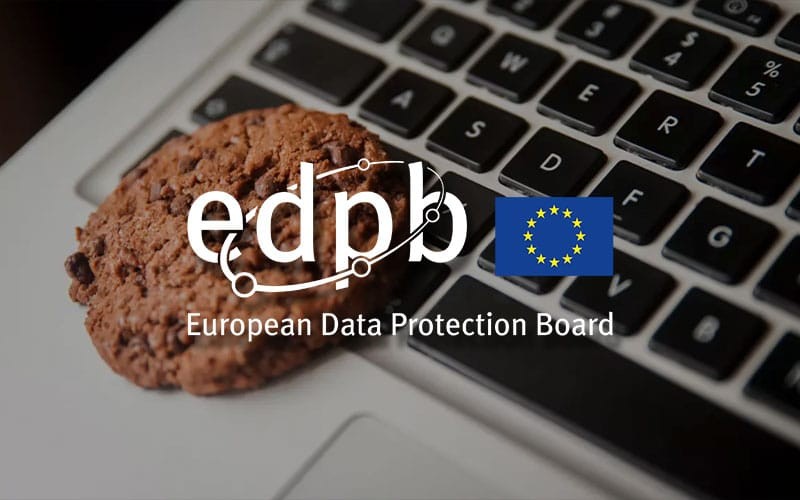 European privacy watchdogs want ban on tracking cookies
EDPB wants the tracking of people to be banned
In the DSA, the privacy regulators want stricter rules for personalized ads. And ultimately a ban on this type of advertising.
These ads are based on the most radical forms of following people online, for example with tracking cookies. Following people online without permission is also not allowed now. The EDPB wants the tracking of people in this way to be banned altogether.
Aleid Wolfsen (chairman of the AP and vice-chairman of the EDPB): 'Big tech companies and countless smaller advertising companies are making a fortune by spying on us on the Internet, compiling files on our interests and using them to sell advertising space to other companies.
'They keep track of what your hobbies are, whether you like men or women, what diseases you might have…. And all that to better manipulate us so that we buy their products. You could call that perverse. Especially when it comes to spying on children.
Banning facial recognition and profiling with AI
In addition, the EDPB again calls for a ban in AIR on facial recognition and other real-time biometrics in public spaces. And for a ban on AI systems that classify people into groups based on ethnicity, gender, sexuality or political affiliation. Because this encourages discrimination.
Wolfsen: 'A system that registers whether someone is man or woman, gay or straight, white or of color, and then draws conclusions about those groups, discriminates.'
'Such a system can, for example, reject all women, homosexuals and people of color in advance when applying for a job, because the data shows that it is mainly white, heterosexual men who normally fill that position. We want a rock-solid ban on these kinds of practices in the law.'
Lack of clarity for companies
The four bills can also cause uncertainty for companies and governments. On the one hand, because on some points they are not in line with existing legislation, such as the GDPR. On the other hand, because the laws do not make it clear which supervisors are exactly authorized to enforce these laws.
'Must be better'
The EDPB calls on the European Commission and the European Parliament to amend the legislative proposals. The AP is doing this at the national level, by pointing this out to Dutch politicians and ministries.
These laws should help European companies and governments to innovate in a responsible way. To make good use of new technologies, but also to firmly protect the rights and freedoms of Europeans,' says Wolfsen. 'That is very good. But the proposals are not yet good enough. They have to be better.'
CookieFirst
Get consent before loading third party tracking scripts
CookieFirst aims to make ePrivacy and GDPR compliance easy and quick to implement. The CookieFirst platform offers third-party script and consent management, statistics, periodic cookie scans, automated cookie declaration, banner customization, multiple language options, and more. Avoid large fines and get consent before loading third-party tracking scripts — try CookieFirst!