The European Data Protection Supervisor (EDPS) released test versions of two social media platforms in April this year. The platforms are all about user privacy and data protection.
EDPS launches its own versions of Twitter and Youtube
EU Voice is based on software from Twitter alternative Mastodon. On the network, people can post messages, photos and videos. The other platform is the YouTube-like video service EU Video, which is based on software from PeerTube.
Currently, several EU entities are active on the platforms. For example, dozens of messages have already been posted on EU Voice by the European Commission and the European Ombudsman, among others. On the networks, people can respond to messages, share messages and like them, just like on other social platforms.
EU Voice and EU Video do not share personal data with countries outside the European Union. There are also no ads on the platforms and users are not profiled. "These and other measures give people control over how their personal data is used," said EDPS President Wojciech Wiewiórowski.
The pilot phase of the platforms is intended to gather feedback from participating EU institutions. It is not known how long the pilot phase will last.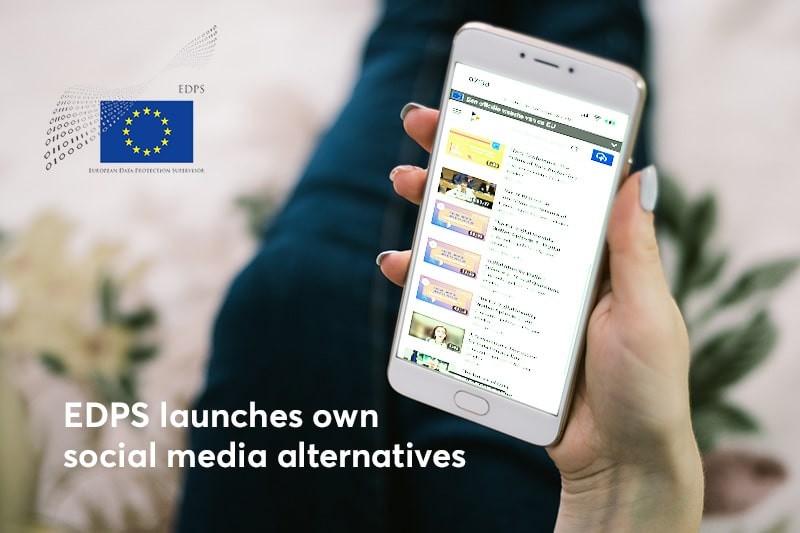 European privacy watchdog EDPS releases its own social media network alternatives to Youtube and Twitter
CookieFirst
Get consent before loading third party tracking scripts
CookieFirst aims to make ePrivacy and GDPR compliance easy and quick to implement. The CookieFirst platform offers third-party script and consent management, statistics, periodic cookie scans, automated cookie declaration, banner customization, multiple language options, and more. Avoid large fines and get consent before loading third-party tracking scripts — try CookieFirst!